Threeforks - Threeforks Tree Planting Event …03/04/2023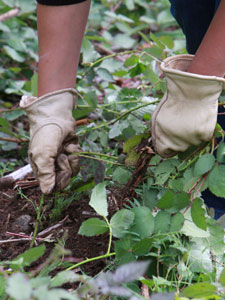 Activities
Come join us for a planting event at Three Forks with Evergreen Treez and Splitfest attendees!

Three Forks is a beautiful park here in Snoqualmie with views of Mt. Si and the Cascades. Help keep this park thriving for many generations by planting a tree with us.
Open to the public
All ages OK
20 out of 30 volunteers registered.
What to Bring
Yourself and a bottle of water. Wear clothes you can get dirty, sturdy shoes, and work gloves if you have them (we have some you can borrow).
Where to Meet
*Plan on arriving at CENTENNIAL FIELDS PARK at 8:45 so you have enough time to walk to the site *Map link below for guidance*

The site is at the Three Forks Natural Area, but we are PARKING AT CENTENNIAL FIELDS.
• Park at the Centennial Fields parking lot (do NOT park at the 3 Forks Dog park)
• Cross SE Park St at the crosswalk and take a right down the trail along the road
• In 500 feet, take a left into the 3 Forks Dog Park, enter the park through both gates and take a right.
• Follow the trail along the fence until you get to another gate, head through,
• Head up and over the berm crossing the Snoqualmie Valley Trail. You should see us setting up on the other side of the berm.

Walking Map Link from Centennial Fields Park to Three Forks: click here
Meeting Location Map
Where to Park
Centennial Fields Parking lot. Please plan to arrive 15-20 minutes early so you have enough time to walk to the site.