Northwest Slope - Post Thanksgiving Planting Event11/25/2023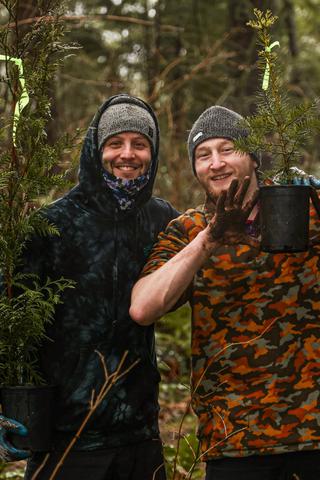 Activities
Take a break from the Thanksgiving madness and plant a tree!

In this event we will plant many trees and native plants to help restore a section of the Silent Creek Forest. This is an event that any beginner will feel comfortable with: the work load is easy since our focus will be on planting, and there will be many forest stewards on hand to help and guide.

Escape from the holiday shopping frenzy, the TV, and (maybe) your family, and do some good for your community and nature!
Open to the public
All ages OK
9 out of 20 participants registered.
What to Bring
Yourself and a bottle of water. Wear clothes you can get dirty, sturdy shoes, and work gloves if you have them (we have some you can borrow).
Where to Meet
Meet at the corner of SE McCullough and Elderberry Ave. SE.
Link: click here
Where to Park
Street parking is ample here.