Threeforks - Threeforks -Green Snoqualmie Day …11/05/2022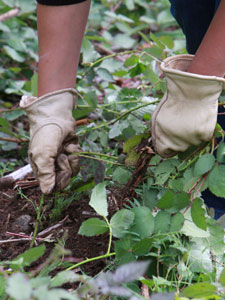 This event was canceled
Activities
GREEN SNOQUALMIE DAY

Rescheduled for Nov. 5th! If you had signed up for Oct. 15th (now canceled) you need to sign up again here.

Kick off the planting season with us and celebrate Green Snoqualmie Day! We will be planting the future forest of Snoqualmie, and we want to see you there! Coming out to plant with us is one of the best ways to give back to your local forest and your neighbors. Help us to build healthy habitat and build a healthy community.

All are welcome to attend and no experience is necessary! This is a highly sought-after event, so please make sure to sign up in advance to save your spot to plant with us!
Open to the public
All ages OK
53 out of 80 participants registered.
What to Bring
Come dressed for the weather (rain or shine) in clothes you don't mind getting dirty. Wear sturdy closed-toe shoes (rubber boots, hiking shoes or boots), long sleeves, long pants, warm layers and rain jacket. We'll have tools and gloves for you to use, as well as coffee, water, and a mid-morning snack. Help reduce waste by bringing your own refillable coffee mug/water bottle if you have one.
Where to Meet
*Plan on arriving at 8:45 so you have enough time to walk to the site*

The site is at the Three Forks Natural Area, but we are parking at Centennial Fields.
• Park at the Centennial Fields parking lot (do NOT park at the 3 Forks Dog park)
• Cross SE Park St at the crosswalk and take a right down the trail along the road
• In 500 feet, take a left into the 3 Forks Dog Park, enter the park through both gates and take a right.
• Follow the trail along the fence until you get to another gate, head through,
• Head up and over the berm crossing the Snoqualmie Valley Trail. You should see us setting up on the other side of the berm.
Meeting Location Map
Where to Park
Centennial Fields Parking lot. Please plan to arrive 10-15 minutes early so you have enough time to walk to the site.