Deer Park - Jeanne Hansen Baby Tree …07/08/2023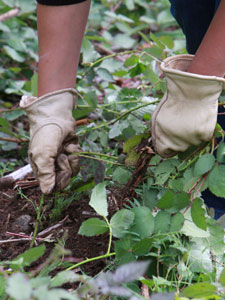 Activities
In this event we will be caring for the trees planted late last year around the park by applying mulch and giving the trees room to breathe by clearing the areas around them. Come help us ensure that these trees grow old and provide shade for another generation!
Open to the public
All ages OK
10 out of 20 participants registered.
What to Bring
Yourself and a bottle of water. Wear clothes you can get dirty, sturdy shoes, and work gloves if you have them (we have some you can borrow).
Where to Meet
There is a big soccer tournament occurring this weekend, so we will NOT meet at the parking lot as parking will likely be unavailable.  Instead, let's meet at the corner of Jacobia and SE Hall St.
Where to Park
Jeanne Hansen Community Park