Northwest Slope - December Planting at Cottonwood …12/03/2022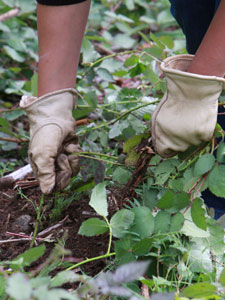 This event was canceled
Activities
How often can you spend a few hours doing something and know it will leave a positive impact hundreds of years in the future? Come join us as we invest in the future of Cottonwood Forest by planting native flora that will grow in this protected urban forest for generations. While you work at Snoqualmie's first Green Snoqualmie site you can take in the beauty of this growing forest, and observe the fruits of similar planting events from past years.
Open to the public
All ages OK
13 out of 15 volunteers registered.
What to Bring
Yourself and a bottle of water. Wear clothes you can get dirty, sturdy shoes, and work gloves if you have them (we have some you can borrow).
Where to Meet
Cottonwood Forest is located between Douglas Ave SE and Cottonwood Dr. SE in Snoqualmie. Plan to meet on the Cottonwood Dr. SE side of the site.
Where to Park
Anywhere along Cottonwood Dr. SE or further if you're trying to hit that step count goal.