North Ridge - Cottonwood Forest Care08/26/2023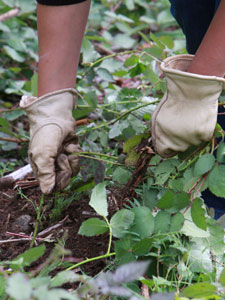 Activities
Hello Forest Volunteers! For this event we will be caring for the trees in Cottonwood Forest by spreading mulch. This gives the young trees much needed nutrients, and helps maintain the moisture in the soil as they mature.

Additionally, we will be removing the last remnants of blackberry. This park has had most of it removed so this will likely just be "find and remove" operation of any remaining sprouts.
Open to the public
All ages OK
4 out of 20 participants registered.
What to Bring
Yourself and a bottle of water. Wear clothes you can get dirty, sturdy shoes, and work gloves if you have them (we have some you can borrow).
Where to Meet
Cottonwood Park: click here
Where to Park
Along the street near Cottonwood Park.